Expansion to build the 2nd factory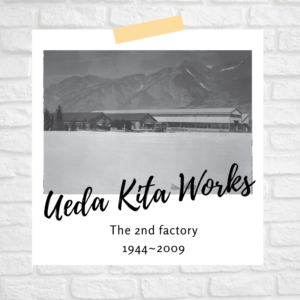 SANYO DENKI's predecessor Sanyo Shokai Special Electric Works, established in June 1932, had continuously expanded its production capacity, eventually stretching it to the limit.
This led to the decision to construct a new factory in a suburban region. Therefore, we acquired the land in the northern part of Ueda, Nagano Prefecture, and established "Ueda Kita Works" (上田北工場) in February 1944.
However, as the war intensified, it grew increasingly difficult to acquire raw materials. Beginning with simply finding lumber, we overcame many hardships and managed to build a new factory.
We primarily manufactured power converters for aircraft radios and engine starter generators in the first years. At the time, we mainly produced small-sized power supplies, but after the war, shifted to larger power products including 500 VA to 5 kVA generators for ship radio power units. As those demands continued to grow, by the 1950s, our company was widely known in the radio device industry as a manufacturer with top-level technology.
Ueda Kita Works was decommissioned following the completion of Kangawa Works in 2009. However, the technologies that have supported the development of our company live on at Kangawa Works.
Products from Post War Era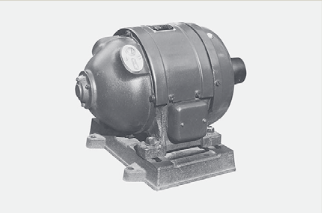 Single Phase Repulsion Induction Motor
This threshing machine drive motor was produced amidst rural electrification and post-war food shortages. Production ended around 1948 due to a high demand for fishing boat radio power converters. This was our first product aimed at full-scale post-war reconstruction.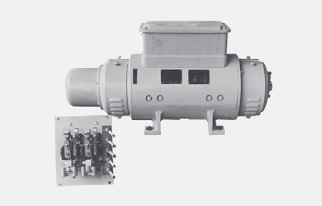 Constant Velocity Constant Voltage Motor Generator for Ships
After the enforcement of the Ship Safety Act of Japan in 50's requiring radios on all ships over 100 gross tonnage, many orders came from ship radio makers for electric generators with HF (500 Hz) generators. These generators used our own technique to provide constant frequency and voltage to avoid interference from ship power sources.
Outdoor Radio Hand Generator
With the establishment of the Japan Defense Agency in 1954, the precursor of the Japan Ministry of Defense, there was a movement to produce defense electronics domestically. We developed this generator for portable U.S. military radios. We manufactured a majority of the emergency radio power supplies mandated for use in lifeboats in case of shipwreck. Also exported to SE Asia.