Fifteen long years of war came to an end in August of 1945.
Domestic production capacity had declined rapidly due to a lack of raw materials and labor, in addition to damaged and evacuated factories following the late-war air raids.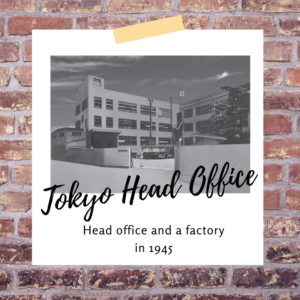 However, the wartime economy had expanded the scale of the electric industry, and the radio communications sector in particular had achieved dramatic growth of both management scale and the level of technology.
During the war, we had established ourselves as a top domestic manufacturer of radio power generators. In addition to specialized radio power generators, we had worked on many products in new advanced technology fields, and in so doing had built up our proficiency in a number of technologies.
In December of 1945, we established a new head office and factory in Tokyo's Sugamo district (now called Kita-Otsuka). The structure had been damaged in air raids, leaving only the reinforced-concrete walls and floor. We repaired it and completed the factory. While food shortages and a lack of supplies continued nationwide, causing many companies to suffer, we had taken our first step toward recovery.
We overcame the turbulent post-war period, and by 1951 the facility was running smoothly, with production lines in the basement and on the first floor, inspection and assembly lines on the second floor, storage and winding lines on the third floor, and a headquarters office on the fourth floor.
Products from Post-War Era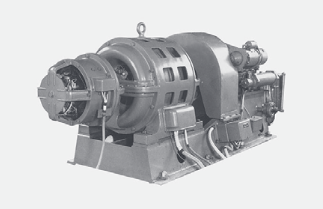 20 kVA AC Engine Generator
In 1949 SANYO DENKI was selected as a designated manufacturer by the Ministry of Telecommunications, the predecessor to the NTT Group, and delivered diesel generators of up to 100 kVA for use as emergency generators for long-distance telephone exchanges.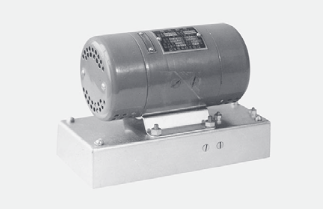 Outdoor Radio Power Converter
A small electric power supply for communications equipment in the outdoors without utility power. In 1951, in response to a request from the National Police Reserve, the precursor to what is now the Japan Ministry of Defense, we developed 6 W reception converters (two types: 12 V and 24 V inputs) for powering outdoor radios. We received many requests for their use in transmitters, and made many deliveries to leading electronics manufacturers. The acceptance inspection was very severe; an endurance test included driving all around the Miura Peninsula with a truck-mounted wireless device.