A Brief History of SANYO DENKI 's Cooling Fans
SANYO DENKI has a rich history in the cooling fan industry, starting with the development of the first cooling fan made in Japan in the 1960s. Since then, SANYO DENKI has continued to innovate and develop new technologies in the field of cooling fans, becoming a leading player in the industry. In this brief history, we will explore some of the key milestones and innovations that have shaped SANYO DENKI's cooling fan business into what it is today.
In 1965 - San Ace AC Cooling Fan: The First Cooling Fan in Japan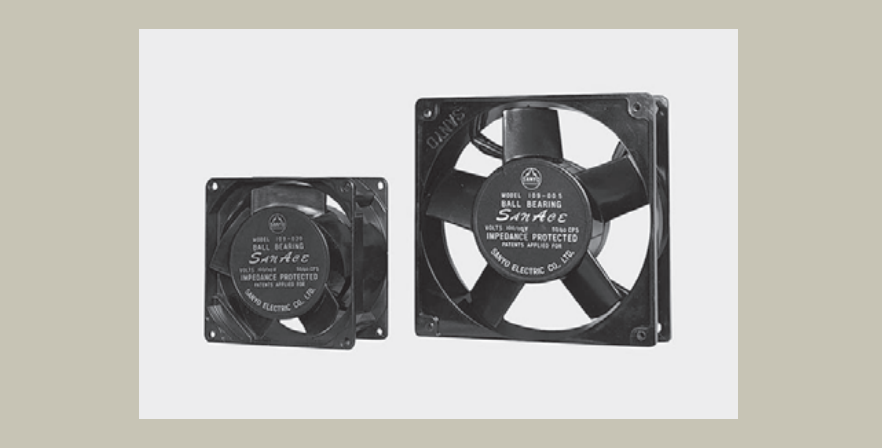 SANYO DENKI made history by developing the first cooling fan in Japan. By modifying the BOXER fan from its US partner IMC to meet Japanese computer maker specifications, SANYO DENKI created an internal cooling fan that quickly became widely used in electronic devices with semiconductors, including computers, communications equipment, and measuring devices.
The company initially produced 100 and 200 VAC models and later added 80mm sq. and 92mm sq. types to its product line. To date, SANYO DENKI has produced over 20 million units of this successful product, which has been instrumental in revolutionizing the cooling fan industry.
The 1970s - Mass Production of Cooling Fans
In 1970, SANYO DENKI introduced two of its flagship products, the "Mini Ace" and the "NEW San Ace," which featured a newly established mass production system capable of producing up to 20,000 units per month. One year later, in 1971, the San Ace (first launched in 1965) met UL standards, paving the way for the company to focus more on exporting to the lucrative U.S. and European markets.
By 1985, the company had produced over 10 million units, marking a significant milestone in SANYO DENKI's history as a leading player in the cooling fan industry.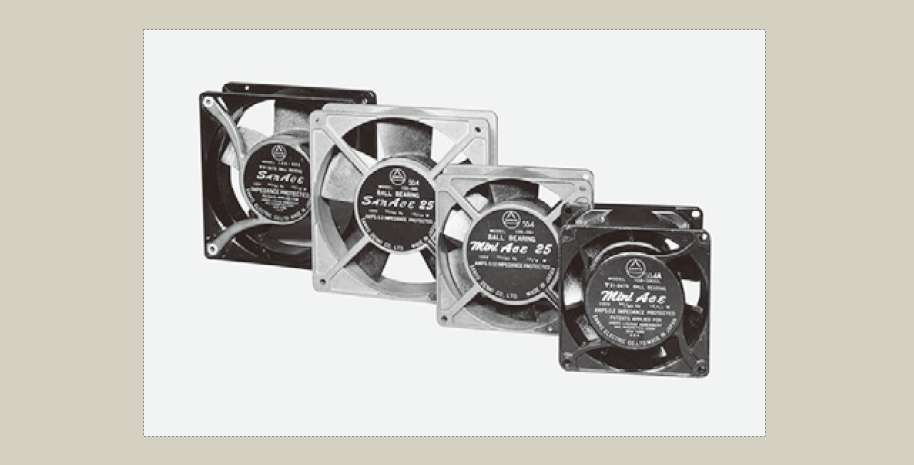 In 1973 - Cooling Fan with Alarm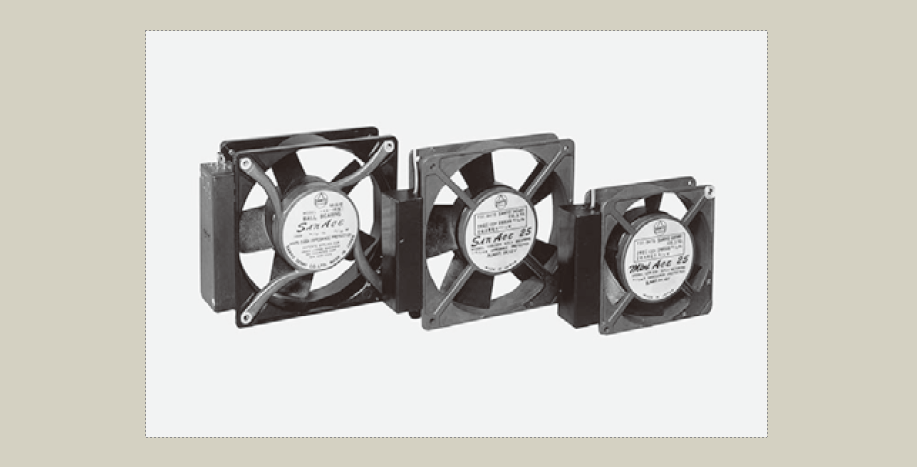 This is a fan that sends a signal to the alarm circuit when it malfunctions and stops, or when the rotational speed of the blades drops below the rated speed.
Initially, it had a box with electronic circuits built into one side, but later, the product was improved by adding lead wires to the detection mechanism.
The 1980s - Developed World's First Brushless DC Fan
The mid-1980s marked a turning point in the cooling fan industry, with a shift from AC fans to DC fans. In 1982, SANYO DENKI developed the world's first brushless DC fan, which offered stable rotation speeds independent of the power frequency and consumed only half the power of traditional AC fans.
Advances in semiconductor technology enabled the internal mounting of rectifier circuits and eliminated the need for brushes, which broadened the application of DC fans beyond computers and peripherals to communications, office, medical, and measuring equipment. This led to a dramatic increase in demand for DC fans, making them a key driver of growth for SANYO DENKI and cementing the company's position in the cooling fan industry.
About SANYO DENKI
SANYO DENKI has been a trusted provider of cooling solutions for various industries, with fans being a crucial component in many advanced devices. Contact us for a quote, or to discuss your device's customization requirements.
Our experienced application engineers and field engineers will provide support on the customization or any other technical support for your equipment. Contact our representatives or distributors to start discussing your next project.
Contact Us