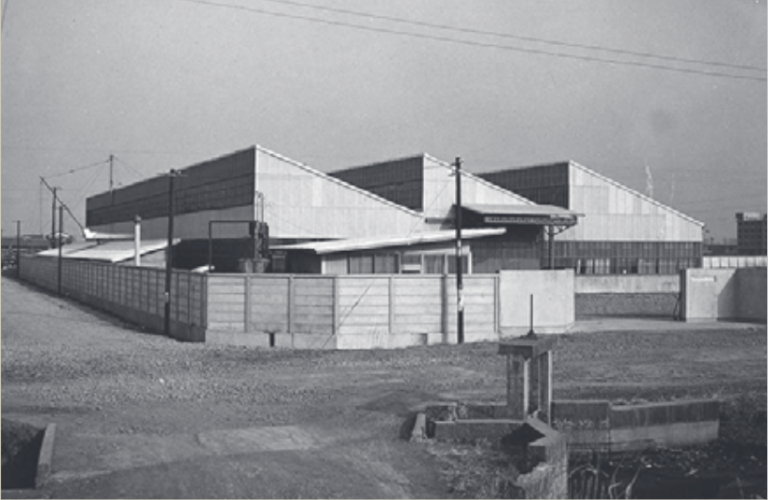 Commencing operations in February 1961, the new factory in Kawaguchi was added to the production system and specialized in line production. In its early days, Kawaguchi Works produced servo motors, automatic control devices for hot-topping, hand crank generators for radio equipment, and power supplies used for signal frequency meters. The following period saw a rise in the production of various products including magnetic tape units for computer peripherals, disk units, reel motors, capstan motors, vacuum blowers, and sirocco fans.
It is during this period that the 1964 Tokyo Olympics were held, marking a major turning point for Japan. The Olympics to Tokyo was a trigger for vast urban improvements. The city's war-scattered infrastructure was developed into a major framework as highways and expressways were constructed, including the bullet train, which was launched in 1964, just days before the opening of the Tokyo Olympics.
It was not only the modernization of landscapes and infrastructures but also how people live their lives; with various electronics and appliances. With high economic growth and increased income, the penetration rate of home appliances has increased and the scenery of daily life has also changed.
Leading up to the period from 1965 to 1974, when the electronics industry, notably computers and semiconductors, would make great strides, SANYO DENKI made proactive decisions to secure its foothold in the market.