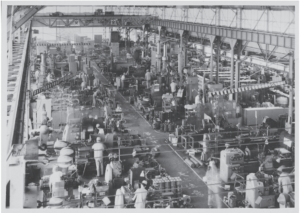 Before daybreak on June 4, 1960, a fire broke out at Ueda Works. Fanned by a strong wind, the fire engulfed and destroyed the wooden main factory building and production facilities. Our company lost its main factory and suddenly faced an existential crisis, but all employees, led by the president, worked together to restore their workplaces. As a result, the factory was restored in only two months. This incident led to the replacement and expansion of our production facilities. Together with Kawaguchi Works that was completed around the same period, our production capacity was greatly increased.
Following reconstruction, large power supplies were mainly produced at Ueda Works, including AC uninterruptible power supplies, high-frequency motor generators, and constant-voltage constant-frequency power supplies. Demand for uninterruptible power supplies increased in various industries such as national rail, electric power generation, and petrochemical. Moreover, we further expanded into new markets such as for computers and broadcast stations.
This episode reminds us of the old saying "Hardship makes the man", but in this case, "Hardship makes the business greater." Hats off to our predecessors' perseverance and hard work.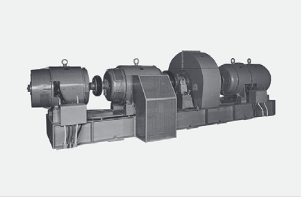 Constant Frequency Constant Voltage Computer Power Supply. A Kramer system UPS, developed to power large computers, like in university computer centers, government ministries, and research facilities
The first three-engine type UPS made in Japan. In 1952, the duties of the Ministry of Telecommunications passed to the Nippon Telegraph and Telephone Public Corporation (now the NTT Group) that promoted making phone stations and microwave mainlines to increase transmission quality and reliability. They planned microwave trunk lines for mainland Japan. 30 kVA three-engine type generators were used for emergency power of mountaintop relay stations, beginning with the Tokyo to Osaka line. Our products were used in unmanned relay stations in Mitsutoge, from Tohoku to Sapporo, and in Kyushu.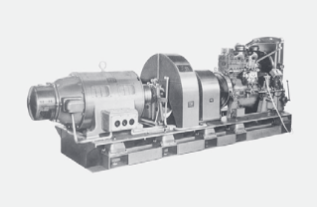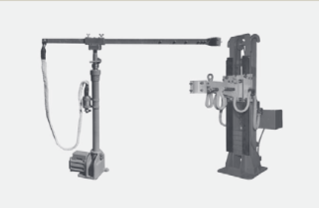 A breakthrough product for reducing loss in steelmaking through automatic servo motor control that contributed to future product development. Developed with a steelmaker, it was used in casting steel (where molten steel is injected into a mold). With servo motors, the device arc heated the top of molten steel (hot top) by lifting an electrode to increase the homogeneity of the ingot, reducing steel losses. We delivered these to steelmakers with devices for lifting, magnetic amplifier control, and monitoring.
SANYO DENKI AMERICA Product Lines