Reversible Flow Fan's Wide Range Of Uses
The Reversible Flow Fan by SANYO DENKI is not your average fan. Its unique feature, reversible flow, allows it to blow air in both directions. There are multiple advantages of using the reversible flow fan.
The Features of Reversible Flow Fan
Blow air in both directions, allowing for multiple applications with one fan
This can lower the equipment cost and save space by reducing the number of fans needed
The fan's rotation direction, speed, and stoppage can be controlled by a PWM signal
Delivers nearly the same airflow and static pressure in both directions, making it easy to regulate the fan speed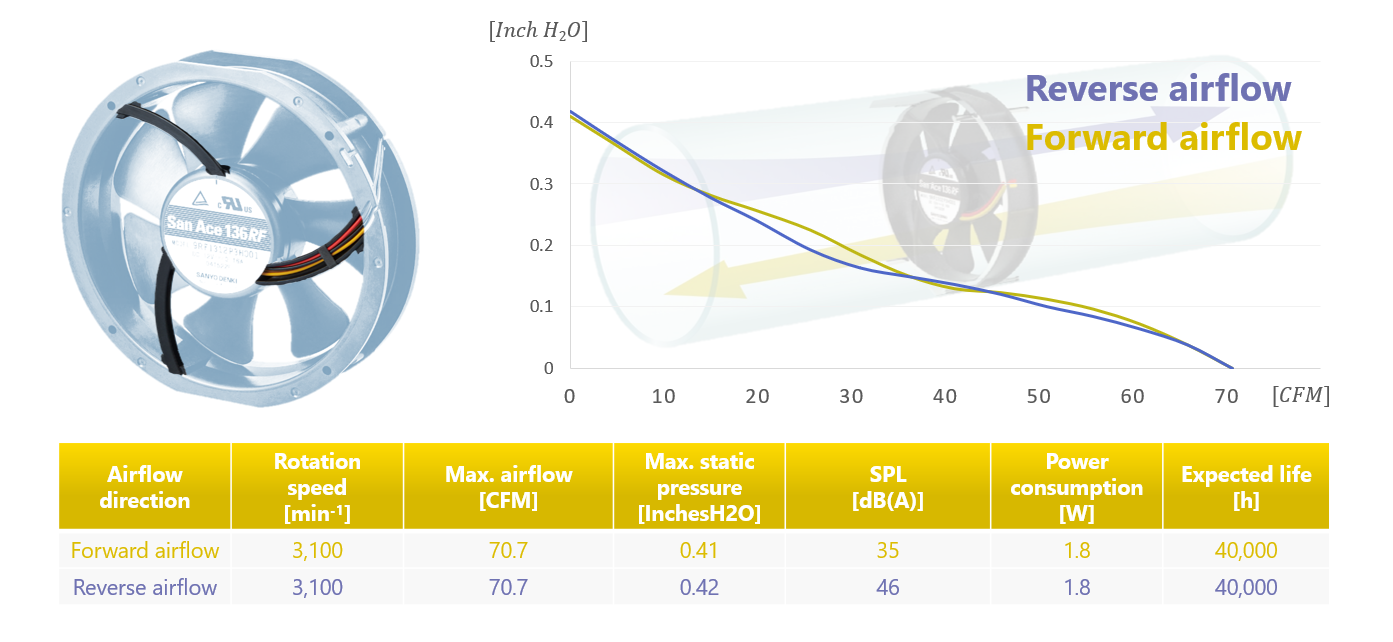 Applications Beyond Traditional HVAC
This unique features making it a versatile solution for a variety of applications beyond traditional HVAC systems such as heat recovery ventilation system . Here are some innovative uses of the reversible flow cooling fan:
1. High-End Consumer Beds
In the luxury consumer market, comfort is paramount. The reversible flow fan has been integrated into high-end beds for temperature control. With two fans installed, each side of the bed can have its temperature adjusted independently, ensuring a comfortable sleep environment for all users.
2. Beauty Steamers for Hair
The beauty industry has also found a use for the reversible flow fan. In hair steamers, these fans are installed in the hood to spray water particles. The reversible flow feature allows for both intake and exhaust, optimizing the use of space within the device.
In the automotive industry, the Reversible Flow fan is selected for air cooling in high-end car seats. The reversible flow improved comfort by eliminating cool spots caused by suction and exhaust.
In printing machines, the Reversible Flow fan is used to blow air on printing paper to be separated, and move it through the press unit. The intake air from the reversible flow help paper move with suction.
The entertainment industry uses the Reversible Flow fan in 4D theaters for smoke effects. The fan is used on seats to disperse and remove smoke quickly.
The Reversible Flow fan can help dissipate heat from an LED power source. It also blow away dust and dirt from the LED surface, which can reduce the light output and quality. By using the reversible flow fan, LED lighting systems can achieve better illumination and longer service life.
These applications demonstrate the wide range of possibilities for using the Reversible Flow cooling fan. Its unique reversible flow feature allows it to be adapted to various needs, making it a versatile solution in many industries.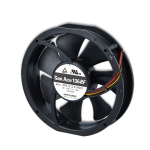 The Reversible Flow fan is currently available with 2 sizes: φ92 X 38mm and φ136 X 28mm
Find out more about the reversible flow fan from below resources.
We can help you choose the best cooling systems for your equipment, no matter what your needs are. Feel free to contact us anytime.
About SANYO DENKI
SANYO DENKI has been a trusted provider of cooling solutions for various industries, with fans being a crucial component in many advanced devices. Contact us for a quote, or to discuss your device's customization requirements.
Our experienced application engineers and field engineers will provide support on the customization or any other technical support for your equipment. Contact our representatives or distributors to start discussing your next project.
Contact Us