In 1957, predicting that the main Tokyo Works factory would soon be outgrown, a plot of land was purchased in Aokicho, Kawaguchi, Saitama Prefecture. It earmarked to become a new production site.
Commencing operations in February 1961, the new factory in Kawaguchi was added to the production system and specialized in line production.
In its early days, Kawaguchi Works produced servo motors, automatic control devices for hot-topping, hand crank generators for radio equipment, and power supplies used for signal frequency meters. The following period saw a rise in production of various products including magnetic tape units for computer peripherals, disk units, reel motors, capstan motors, vacuum blowers, and sirocco fans.
It is during this period that the 1964 Tokyo Olympics were held, marking a major turning point for Japan.
Leading up to mid-70's, when the electronics industry, notably computers and semiconductors, would make great strides, SANYO DENKI made proactive decisions to secure its foothold in the market.
First Servo and Step Motors by SANYO DENKI
First servo motor made in Japan. In 1952, the MITI Electrotechnical Laboratory Equipment Unit (now National Institute of Advanced Industrial Science and Technology), anticipating the future popularity of automatic control, requested a set of AC and DC servo motors and AC and DC tachogenerators for examination that could be replaced in frame for performance test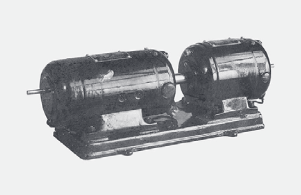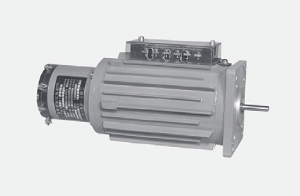 Our early servo motor. After delivery of the first domestic servo motor to the Electrotechnical Laboratory in 1952, and repeated trial and error by our engineering staff, around 1955 we began to receive increased bookings of servo motors from electronics, mechanical, and instrument manufacturers. In 1957 we completed development of the MSR, MSQ, MSP, and MSN models, and later the MSX model. We started to publish ads in journals by Nikkan Kogyo Newspaper, Ltd., and other magazines.
Our first stepping motor. Around 1958 there was a trend among electronics manufacturers for digital control, and many requests for stepping motors. Developed for feeding large disk heads for computer recording and paper tape.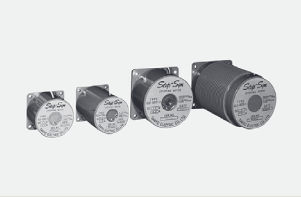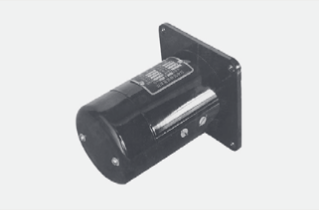 As production of computers in Japan began to increase around 1960 we received increasing demand for DC servo motors from domestic computer makers.
SANYO DENKI AMERICA Product Lines